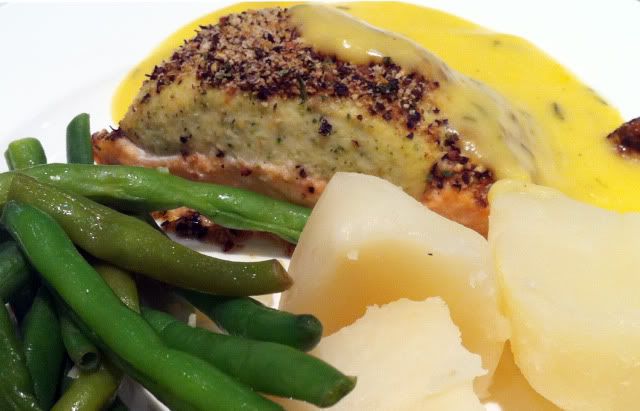 Baked Salmon w Crushed Peppercorns ($7.50)

I was down at tampines IKEA on Monday for dinner with a couple of church mates. I was feeling pretty thrilled to taste the food there, especially the famous Swedish meatballs.

Ordered the baked salmon which was delicious and served alongside with the sweet french bean and boiled potatoes. The peppercorns gave a nice peppery taste to the fish, masking the fishiness and not so overwhelming that it covers the flavours of the salmon. I thought it was value for money, especially if you're a member at IKEA ($6). Only complaint only was that they could have tried warmed the salmon and not serve it at room temperature.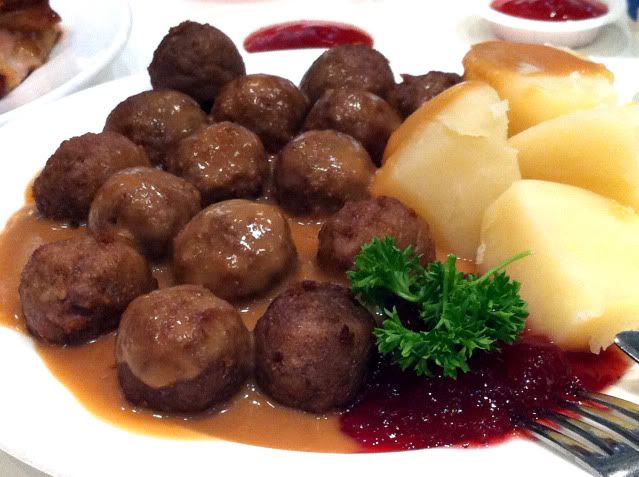 15 Swedish Meatballs ($8)

Maybe I'm not a meatball lover that's why these apparently famous meatballs did not appeal to me. The meatballs tasted so-so with the lingonberry jam and cream sauce, served alongside with boiled potatoes.

There were other choices like laska, baked chicken leg, fried chicken wings and etc that I didn't try. I regretted not trying the fried chicken wings because my sister says they are really delicious.

Whats your choice of meal at IKEA?

IKEA Restaurant & Cafe (Tampines)

60 Tampines North Drive 2
Level 4 IKEA Tampines
Singapore
Tel: +65 67866868