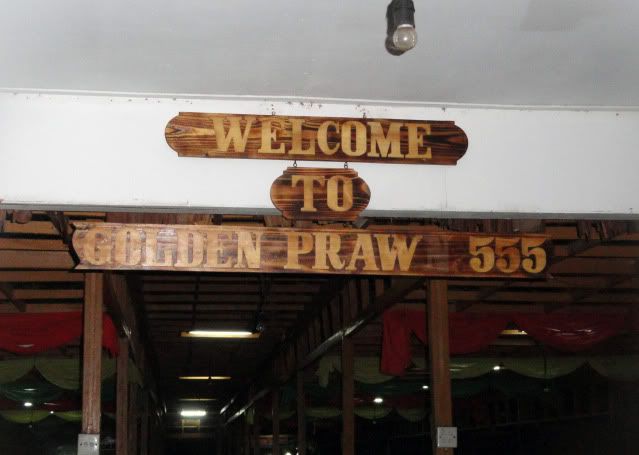 As the big Os near and school start their countdown to it, stress levels soar and multiply. Eat well and sleep well are key in maintaining optimum work ability. The way to destress? Eat and blog about food. At least that's for foodies like us, I believe.
Which brings me back to my previous post about my church camp in Batam. Third night's dinner was at 555 Golden Prawn Restaurant. From the looks of the area dedicated to keeping live seafood at the entrance, they specialize in live seafood I suppose.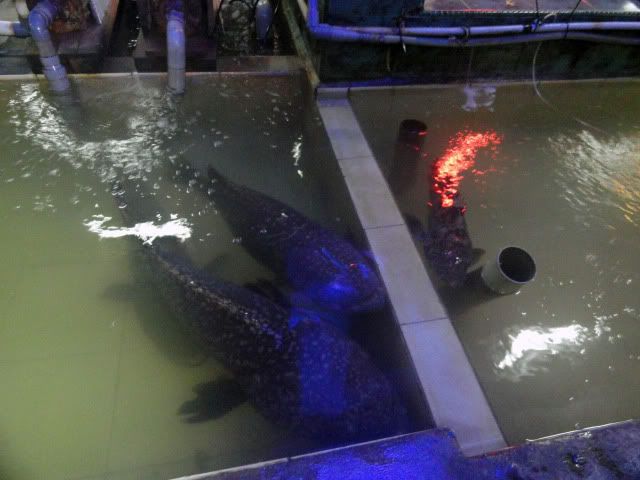 All our dishes had some kind of sea creature in it.
Except this: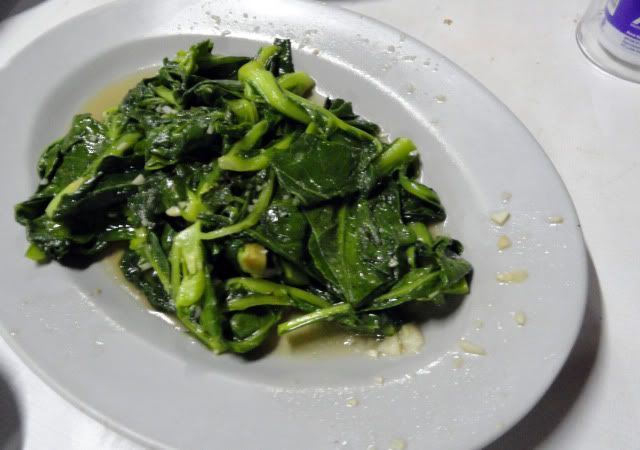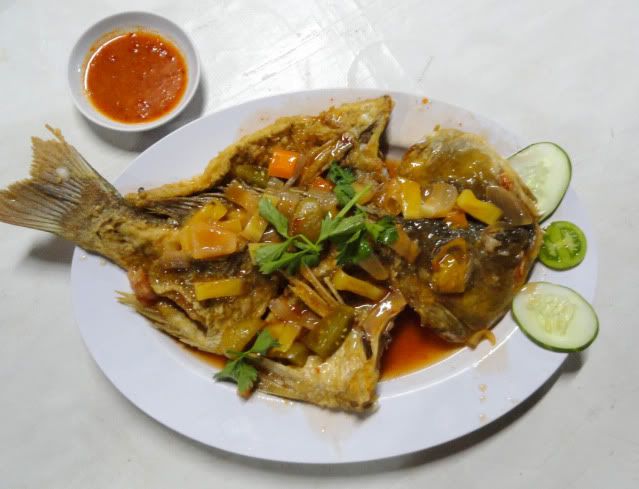 The first dish was sweet and sour fish. Maybe they were serving a large group so they cooked most of the dishes in advance, thus the fish was a little cold when it arrived at our table. However the fish was not doubt meaty and fresh but it did not impress.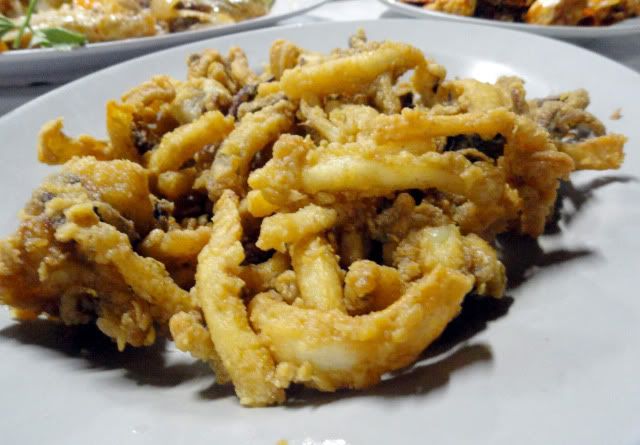 The second dish was fried calamri rings. The batter coating was too thick and the squid rings were over fried, leading to tough rubbery calamari rings. Next was the fried prawns which were fried to a crisp with the shell. Only if it was hot and remained crispy.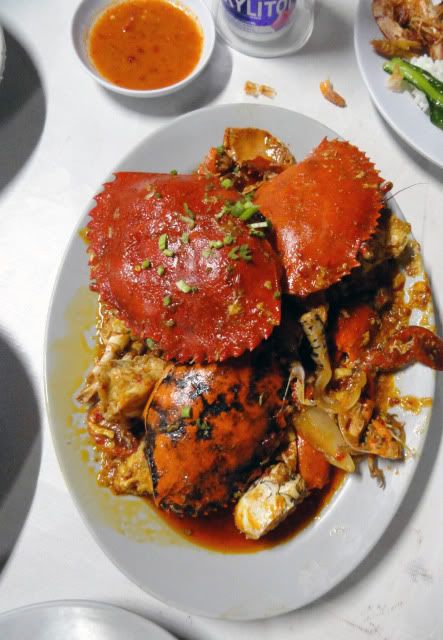 The chilli crabs did not take long to come too. Their chilli crab is different from our Singapore chilli crab as you can see in the picture. Their chilli sauce was somewhat like our sambal chilli while our chilli crab sauce is usually a chilli paste cooked down and thicken. It was too oily in my opinion and the crabs weren't in season at that time I suppose. The crabs weren't very meaty as well.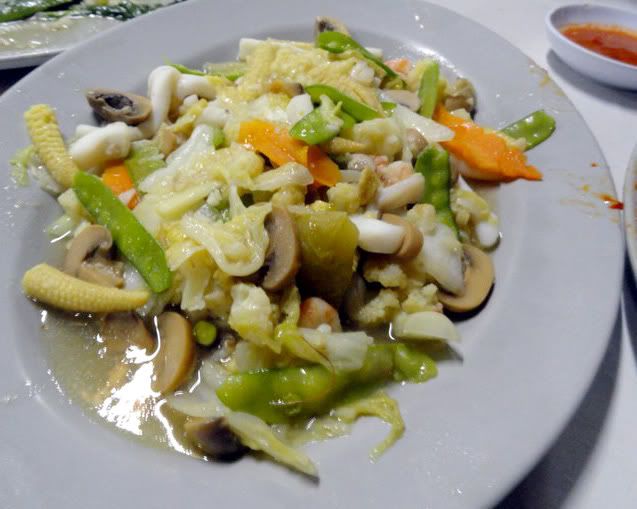 Overall I think this dish of stir fried vegetable was done the best. The vegetables were crunchy and the strips of squid inside it were done well, not too tough.
The dinner was, however, made complete with great company and fun!