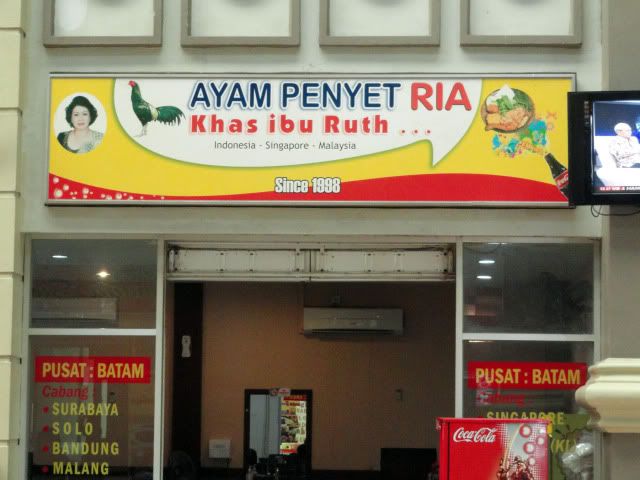 When someone says,'fried chicken.' What comes into your mind? Personally, it's crispy skin and tender chicken meat. This was no Manchu Han Imperial Feast nor a dish served in a high end restuarant, yet it was good; This was just simple Indonesian fare. The chicken thigh was fried to a crisp and the meat within still remained tender.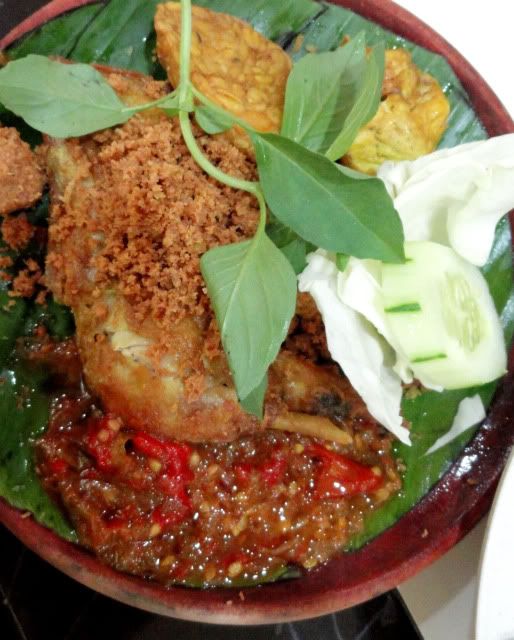 The chicken thigh was crispy goodness. How did I end up discovering this? It was lunchtime during my church camp in Batam back in June. A group of us decided to visit the largest shopping mall on Batam island, Nagoya Hill Shopping Mall, as the hotel could provide shuttle service and it was only good to go exploring and going new places in a foreign land. Though, it was my second time there but I had very little recollection about the first. *It is strongly recommended that you visit this shopping mall if you're at Batam because this shopping mall is the most complete mall, in terms of shops and food, compared to the other shopping malls in Batam. We skipped lunch at the hotel and decided to have it at the shopping mall itself, own time own target. A&W fast food restuarant was a big temptation since we don't have it anymore in Singapore. I was determined to try something local.
This stall caught my eye eventually, besides being directly opposite of A&W, it had the most customers. I was in the store and seated in a jiffy, with two other churchmates. We decided have one ayam penyet each since we presumed it must be the best seller in this stall, where the sign says it all. The rest, they say, is history.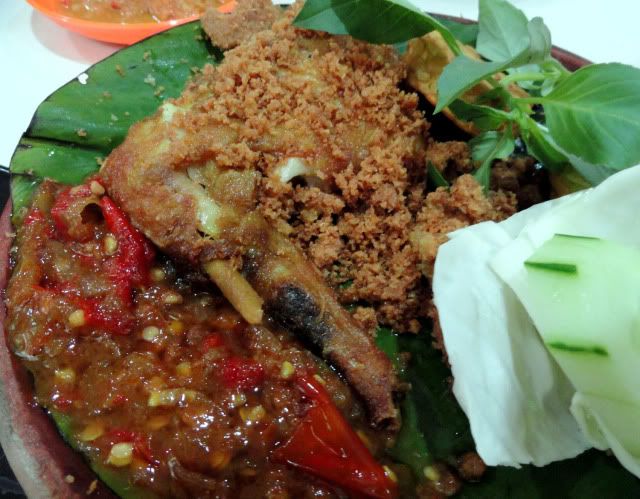 The chicken was served alongside with some cabbage, cucumber, mint, 2 pieces of what tasted like fried beancurd, their signature chilli I presume, and topped with a generous amount of deep fried batter bits. The chilli was fine, a little too oily though. The vegetables did a great job to cleanse the palate from the oilness of the chicken. The chicken thigh came with rice too.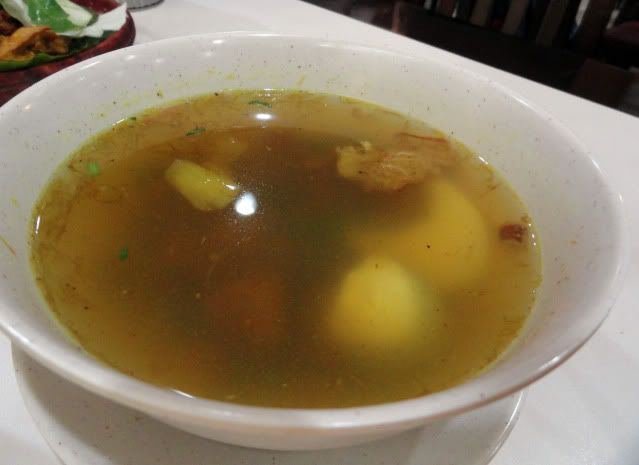 In addition, we ordered a bowl of beef soup to try. It tasted okay. The chicken remained the star of the meal.
I've saved the best for the last: this meal cost me around S$3-4! It is cheap and good indeed. And it looks like they have branches in Malaysia and Singapore as weel, have anyone tried this stall?