Was actually here at this coffeeshop to try the Crab Shack that was featured on tv and got my mom 'harassing' me to try, heh. Thanks for the scouting Mom. But due to the overwhelming response, they had no choice but to turn away customers; they had quite a number of backlog on hand and so warned us that the minimum wait would 2hrs.
Good food is always worth the wait but with the exams just round the corner, that could wait.
This isn't my first time tasting the Bak Kut Teh here and it tasted not too bad - some of the pork ribs were tender while others were slightly tough and sadly it didn't achieve the fall-off-bone kind of tenderness.
Perhaps my tastebuds tango better with the teochew style bak kut teh, I found myself bracing for a peppery-spicy sensation with a sip of the soup. But it wasn't the case here; the malaysian style bak kut teh here is more on the gentler, herbal side. So if you're dislike the teochew style bak kut the, why not give this a try?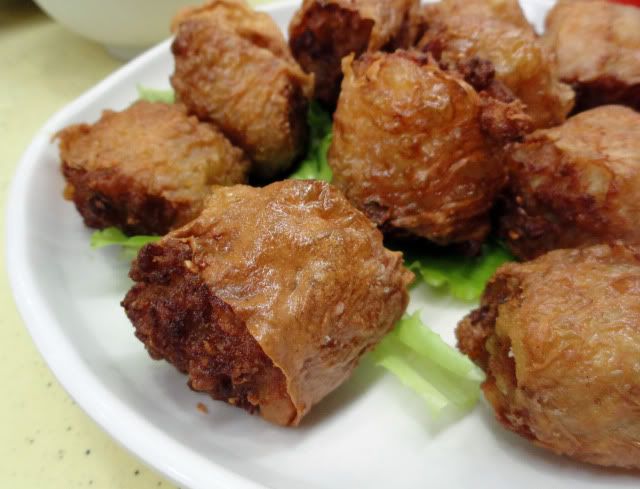 In addition, we ordered the Deep Fried Prawn Roll aka Hei Zou from the tze char stall at the coffeeshop. I didn't like the texture of it, too mushy inside and there were too little pieces of water chestnut to give it a good crunch.
I would return to this coffeeshop to try the other stall but not make a special visit for these two stalls.
Hong Ji Claypot Pork Rib Soup

Blk 107 Ang Mo Kio Ave 4
#01-138
Tel: 9191 2614
Singapore 560107