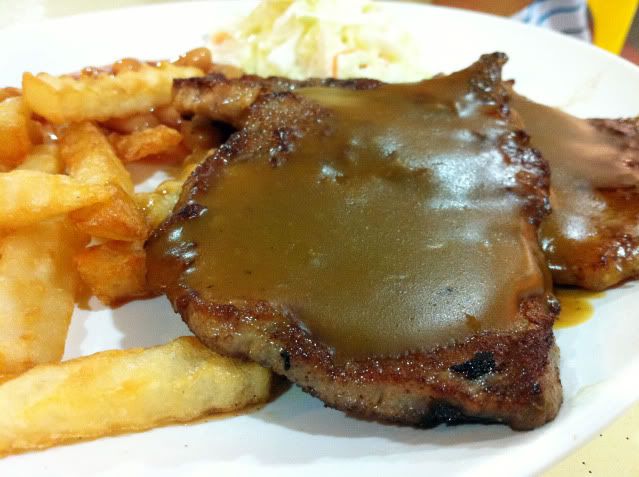 Situated within the same coffeeshop as the famous TipTop Curry Puff - and a few other famous stalls - is the Kay Fiery Grill Express. The coffeeshop is not very prominent but it's located right next to the Ang Mo Kio Polyclinic.
I was craving for western food all of sudden that night and being the only western food stall in the coffeshop, I decided to give this stall a go.
They do not have a very extensive menu here, offering the usual western food dishes here such as chicken chops, pork chop, steaks and etc. They categorize their dishes under three main categories: main with fried rice, main with spaghetti and main with side dishes.
You don't get to select your sides dishes; Everyone is served french fries, baked beans and coleslaw.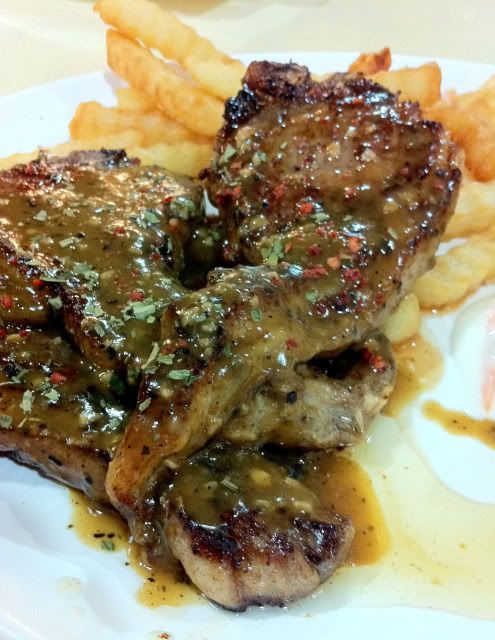 I was feeling a little adventurous and ordered the lamb loin with rosemary ($9.90). It was a disappointment; I ordered medium rare but the lamb loins came out well done and a little tough at some parts. You don't expect top quality lamb loins here but neither do I recommend you trying it here.
The sides dishes were average and the coleslaw was too sweet.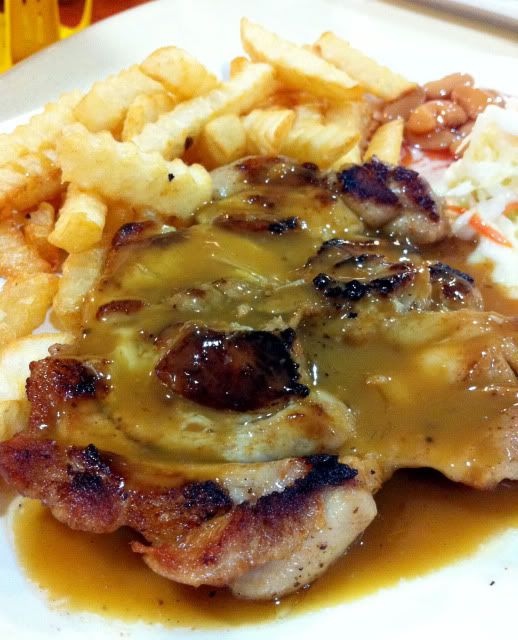 My mom's chicken chop was the real treat that night. The chicken, though a little small and doesn't exactly have the best presentation in the world, was grilled to perfection. The chicken may appear a little charred and dry here in the photo, but it oh so tender and juicy. I strongly recommend you trying their chicken chop if you are craving for one any day, it does the chicken justice.
Do you know of any superb western stalls that are situated within coffeshops or hawker centres but ain't receiving the attention they deserve? Please leave a comment at the below if you do, thank you.
Kay Fiery Grill Express
Hiap Hwa Coffee Shop
Blk 722 Ang Mo Kio Ave 8
#01-2843 (S)560722