Originating from Australia, Margaret River, is Yahava KoffeeWorks who had very recently opened their first outlet here in Singapore.
A spacious, quiet and tranquil cafe, with soft music playing in the background all the while, they hope to re-enact the laid back lifestyle of Australians here. The ambience and a cup of coffee here will soothe your s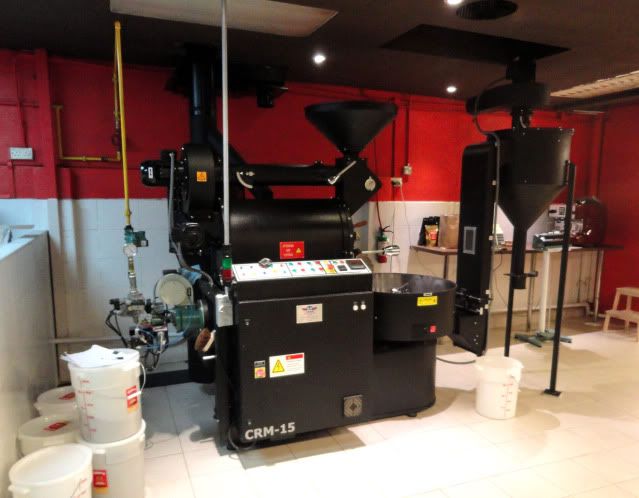 They do their own roasting of coffee beans here with their in-house coffee roasting machine, so you can be guaranteed freshly roasted beans and not months old imported ones. They will change the kind of coffee beans served regularly as well, semiweekly or every 3-4 days. Quality, checked.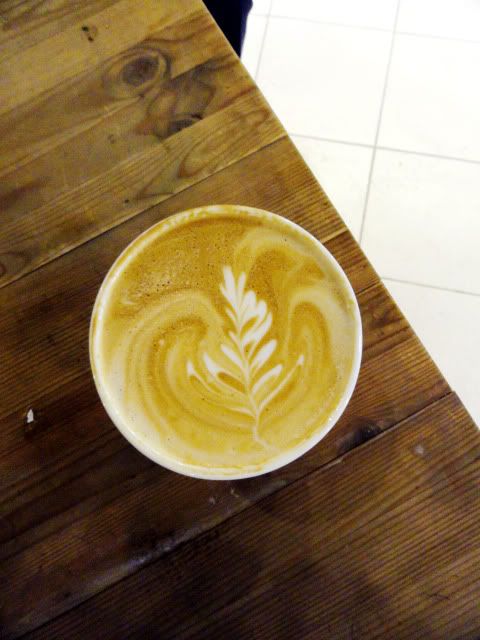 I've been to this cafe twice now and ordered a cup of Latte on my first try. I'm not a coffee connoisseur so I can't say for sure if they serve really good and of high quality coffee beans. However, the cup of latte was a little strong for a non-coffee drinker like me, but I love the aroma of the coffee and the taste grew on me afterwards.
I also had a little try of my friend's Iced Coffee Frappé which was sweet and carried a fragrant coffee aftertaste. Great for those who are looking for something cold, sweet and contains coffee.
My peers drank the hot Mocha on our returning trip, initially they called for iced mocha but the person made a mistake and served them hot mocha. I like this better than the latte, it had a distinctive yet gentle coffee aroma and tasted a little milky too. I would highly recommend this to first timers wanting to try their coffee.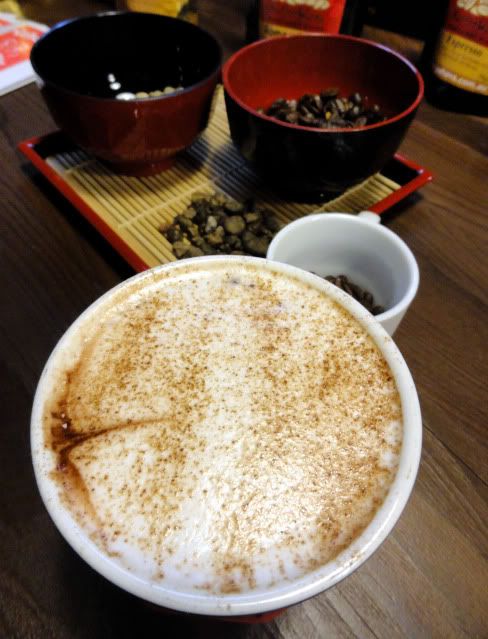 I had a cup of Chok Chai on my second time there. Chok Chai is basically hot chocolate with cinnamon. This didn't really work out for me, there was too much chocolate which overpowered the cinnamon; The subtle flavour of the cinnamon was drowned out by the chocolate and it was a little too sweet for my preference. I don't recommend drinking this unless you order one with lesser chocolate.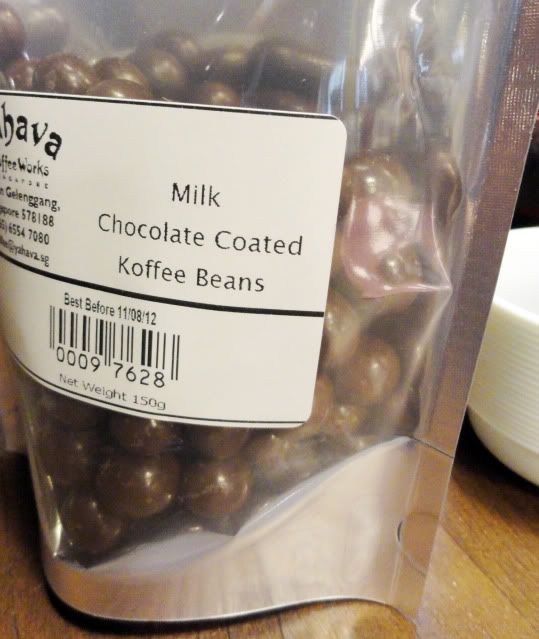 An array of items and merchandise are on sale here at Yahava, not just coffee but tea, t-shirts, cups and many more!
They also have chocolate coated coffee beans for sale, and we tried the milk chocolate coffee beans. Encompassing a coffee bean each, the chocolates didn't go well with the coffee. The coffee bean left an unpleasant texture in your mouth after each bite on it with its brittle body. Chocolates and coffee don't go that well then, I suppose.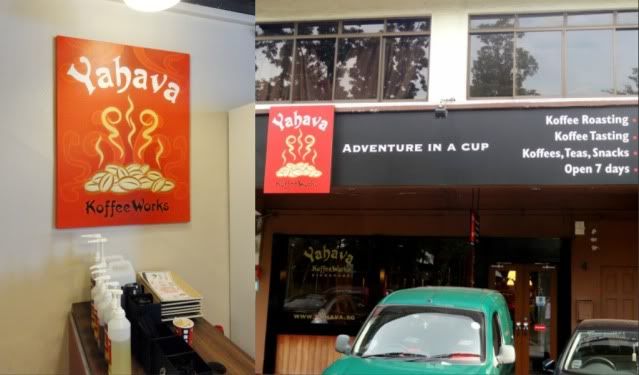 This is a really nice cafe in the
northern suburb of Thomson Hill, sustaining itself with the limited number of customers it has currently. Definitely a place to relax and chill out at if you're in the vicinity. Tucked into a row of

shophouses

, it's inconspicuous

shopfront

can be a little difficult to locate; Do check out it's location first before going if you're unsure of it.
They do have a pretty comprehensive website as well, you can check them out
here
.
Yahava KoffeeWorks
4 Jalan Gelenggang
Singapore 578188
Telephone: 6554 7080
Fax: 6554 7079
Open Daily: 9am - 6pm
Free Coffee Tasting: 9am - 5pm