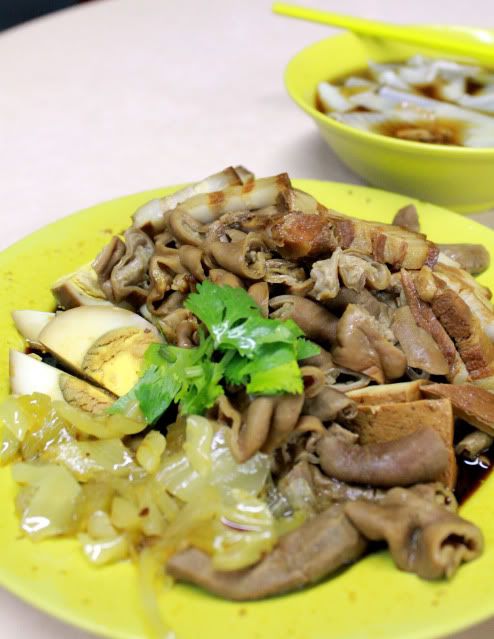 8.30pm till 4am, yes, that is this stall's operating hours.
Located at the coffeeshop diagonally opposite salvation army - where my church is currently residing at and my study hideout - I have been eyeing for a chance to try this stall's kway chap for awhile now. Yea, usually I succumb to hunger or other temptations first heh.
I guess to be waiting for dinner at 8.30pm, anyone would famished by then and with the observation of a perpetual queue, I had high expectations set for it. It turned out to be otherwise, though not completely so.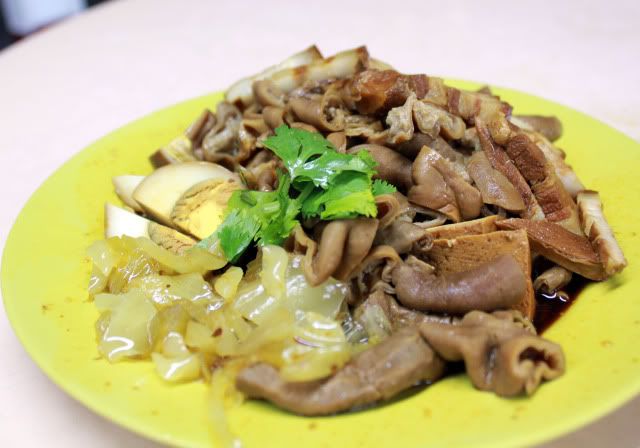 Some sections of the braised innards were overcooked while the salty vegetable was way too salty for me. However, to be fair, yes the braising sauce is delicious and would compliment very well with a bowl of rice anytime. The well cooked sections of the innards were also tender and did not carry any foul odour but the three layer meat could have been leaner.
All in all, a dinner I would deliberately wait for? I don't think so. But a late night dinner, if I happen to be in the vicinity during its operating hours? Most probably.
Do you know of other late night supper or kway chap places that you would highly recommend?
Share with me by leaving a comment below, thank you.
Bishan North Late Night Kway Chap
KPT Blk 284 Bishan Street 22
8.30pm - 4am