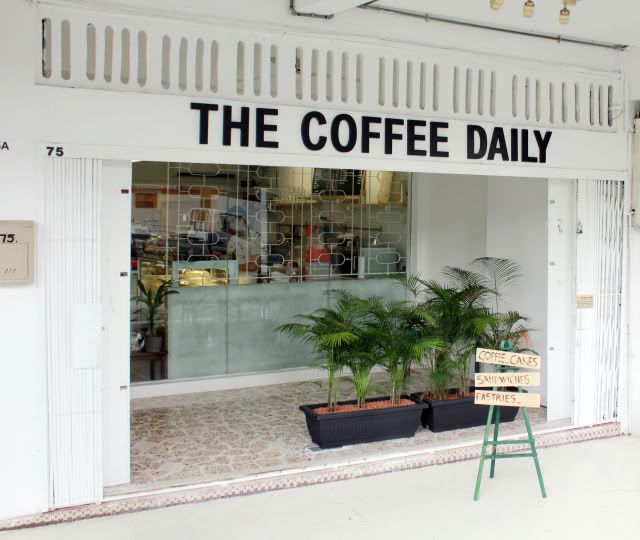 You are in the neighbourhood of Serangoon, looking for a quiet place for a chat or to get a cup of coffee and be by yourself, where do you go? Turn into
75 Brighton Crescent and look for The Coffee Daily.
Yup, that's a new cafe which opened not too long ago, where Awfully Chocolate used to be.
Love the décor of the place - simple, rustic, old fashioned. Now, perhaps a cup of coffee to perk you up?
The cup of Latte with Roasted Almonds was aromatic and fragrant with the smell and rawness of coffee. The only thing I was looking for was the scent and taste of roasted almonds, it was subtle, maybe a little too subtle.
Their Ice Mocha is worth a try, if you're a cold coffee kind of person.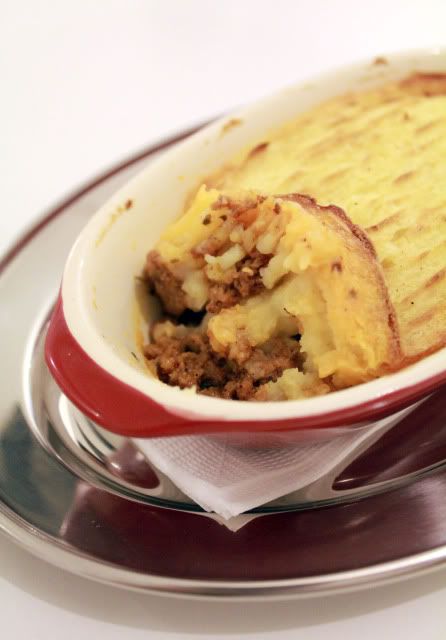 They do sell cakes, pastries and some staples here like all cafes do. Their specialities - smoked duck cibatta and shepherd's pie - ain't restaurant standard but for warm, comfort food, they'll make the mark anyday.
I didn't managed to try any of their pastries but I was told the carrot cake here is good; I'll be back. So come, for some peace and serenity and, let a cup of coffee and some comfort food warm your stomach and perk you up on a lazy day.
Oh, and have you been passing by here without noticing this new cafe in your own neighbour? Now you know, now you see. Let me know if there's anything
delicious
to eat.
The Coffee Daily
75 Brighton Crescent
Tue – Sun, 9am – 6pm
Fri, 9am – 4pm
Closed on Mondays
Tel: 6284 8894
Update 8/9/2012 : The cafe is now closed.