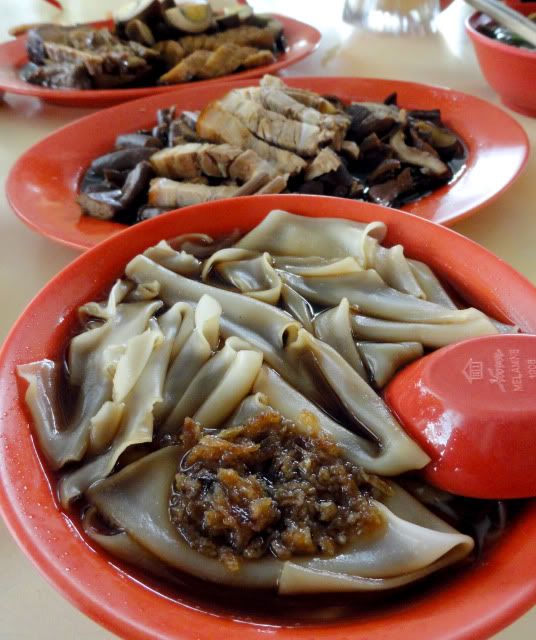 Very much raved about by my teacher, is the kway chap stall at Serangoon Gardens. Garden Street Kway Chap, as it is called, only operates half a day before they're closed and you have to come back earlier if you want to have a taste of it.
Said to be the best kway chap by my teacher, naturally I had pretty high expectations of it. It was a spread on the table - bowls of kways, braised beancurd skin, chye buay, plates of braised innards and others filling the entire hawker table. I was in for a treat that morning. Yup, you heard me, kway chap for breakfast. Why not? Haha.
Notably was the kway, which is really smooth, and the chye buay, which was soft and so, different from the usual crunchy kind. The braising sauce and all was good but a little too subtle for me, would have preferred it be stronger.
Any die hard kway chap fans that have tried this store and would disagree with me on this point?
Garden Street Kway Chap
Serangoon Gardens Food Centre
8am to 3pm
Closed on Mondays