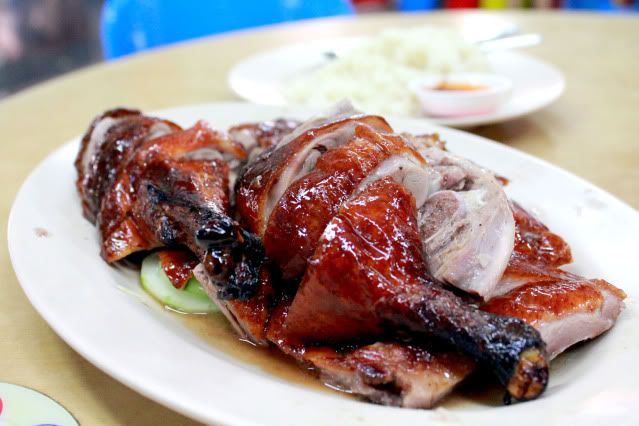 These are roasted duck thighs from a Hong Kong Roast stall. Visually enticing isn't it? Its taste didn't match up though. Perhaps because we came late and most of the roast were already sold out so we did not get to taste the roasted glazed pork or char siew that we had came here for in the first place.
The duck was not too dry and its skin still had a slight crisp to it, but it didn't come about as superb and I felt the duck was a little too fatty. I would definitely return at some other instance, earlier next time too, to try their other roasts.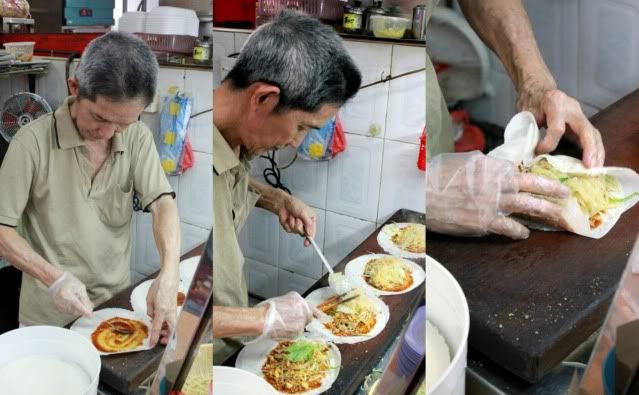 There is also a popiah stall that resides in this small coffeshop that sells pretty good popiah. To be honest, I was blown away with the popiah here on my first try awhile back, when I was expecting only an average one, because it had something crispy within it that left an impression on me.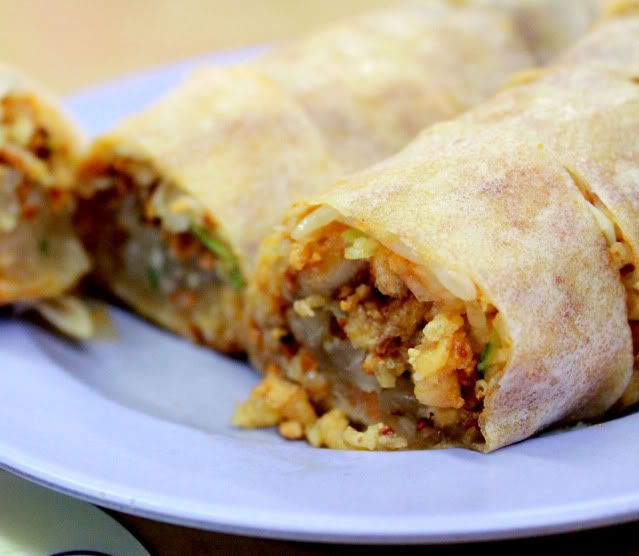 This time round, armed with my camera, I found out that (actually my mom asked) this uncle adds fried bits of egg flour into his popiah to give his popiah the extra crisp. However, I didn't get the mind blowing sensation when I had them this time round- the popiah was too moist from the cooked yam bean, probably because the uncle didn't drain out them well enough. That said, I would still strongly encourage you to try this popiah if you ever visit this coffeeshop, it's certainly worth a try.
Have you tried any popiahs or roast that you would highly recommend? Share with me by leaving a comment on the bottom, thank you.
Lian Wah Kopitiam
Blk 133 Ang Mo Kio Avenue 3