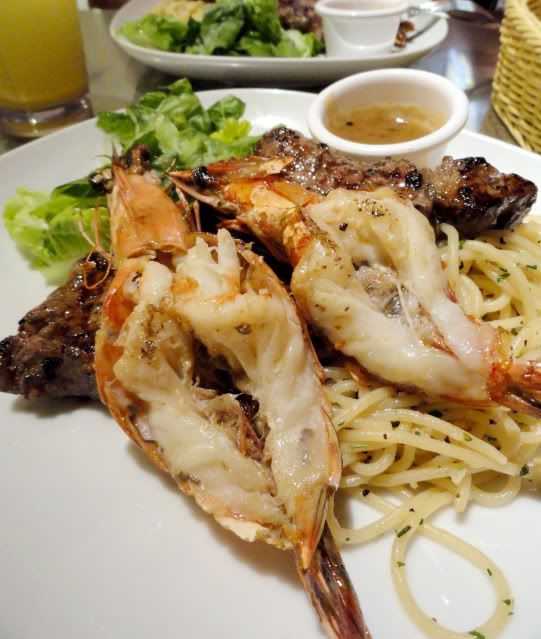 Feeling a little sick of other western food stalls and not wanting to spend above $14 to satisfy a steak craving? I'll recommend the Hot Tomato Express, especially when you're in the vicinity of Plaza Singapura at Dhoby Ghaut.
Here at Hot Tomato Express, you do get to satisfy your steak craving under $14 and they also serve up other western food all within a range of $10 ++. I had the Steak N Prawn for $12.90, and it came with a small salad and spaghetti. That made the meal complete. Although the steak was a little tough and overcooked on some parts (I ordered medium well) and the prawns were not extremely fresh, I was glad I wasn't served a chunk of fats and two miserable looking prawns; It wasn't top quality steak or live prawns but I sure did enjoy my meal.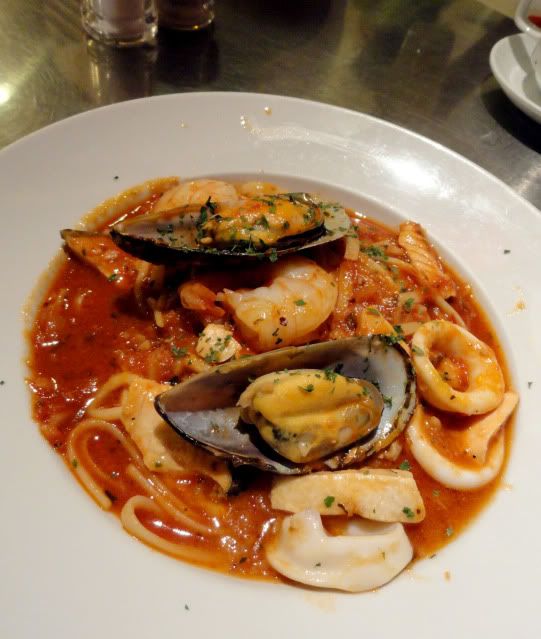 My friends had Grilled Dory Fish, which didn't taste very fresh, and the Seafood Linguine Pasta that looked absolutely tantalising with two succulent looking prawns and other seafood. The pasta tasted as good as it looked according to my friend.
While you're at Hot Tomato, give their tiramisu cake a go although it might not exactly be the cheapest slice of cake you're going to have but I had a taste of it, and it was delicious.
The standard of food here might be considered mediocre to some, but as far as I'm concerned, they didn't promise a slab of wagyu beef or anything like that and served up pretty decent dishes so I have no complains, and for the kind of price I'm paying, I would definitely return to try their other dishes.
Have you given Hot Tomato a go? What's your verdict, worth a try or you'll rather pass?
Hot Tomato Express
68
Orchard Road
,
#B2-40
Plaza Singapura
Opening Hours : Daily 11am - 10pm