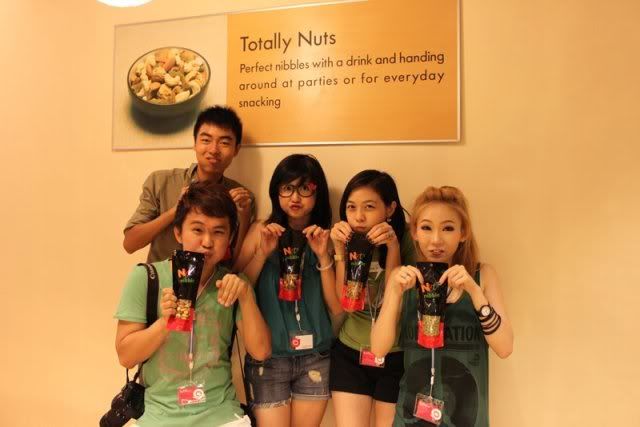 I mentioned in my previous post that I visited Greenwich V last weekend to attend 'The Greenwich V Experience' event and there are 3 shops in particular that I would like to share with you all. They are, namely : Nuts & Nibbles, Toast Box and Paradise Inn.
Nuts & Nibbles has been around for awhile now, they have several other outlets at different malls and yes, they specialise in the sale of nuts. I wouldn't say all but you are likely to find all the common types of nuts available in the market here if you ever need to satisfy the squirrel/hamster in you.(: Nuts are great health food to snack on if you're feeling a little hungry in between meal times because they are highly nutritious but be sure to limit your intake because they are pretty high in calories as well.
It was my first time trying Paradise Inn's dishes last weekend and I tasted dishes such as their Salted Egg Yolk Prawns,
Supreme Fried Rice and others. Their Supreme Fried Rice deserves a special mention. It indefinitely a bowl of seafood fried rice and it wasn't as
fragrant
as it looked, to be honest but I like the unexpected addition of fish roe. It
certainly
help to provide some form of crunch.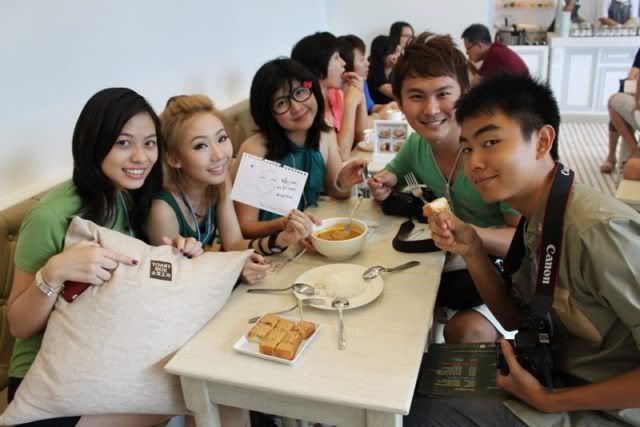 Last but not least, we have Toast Box. Toast Box, a name that will not be foreign to many and especially so when they serve up food that are close to our hearts - chicken curry, laksa, kaya toast and many others. Their curry chicken is one of their signature dishes and is on the slightly sweeter and creamier side so non-spicy eaters you can dig in without any worries. Another of their signature dish is the peanut butter thick toast. Toasted and lightly buttered before slathering on a thick layer of creamy and chucky peanut butter, the glossy, melty peanut butter will be too hard to resist!
Well, that's all for this post. I'll be posting up another post on the recommended foods to try out at Greenwich V soon, so stay tuned!(: