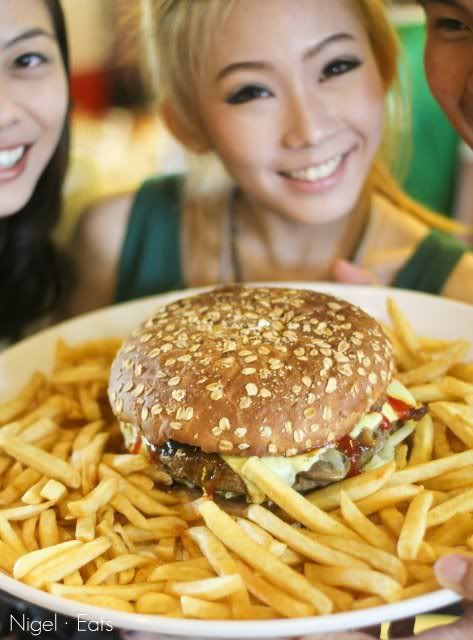 Wondering what's delicious and satisfying at Greenwich V and looking for an answer? Look no more.
After exploring the grounds of Greenwich V and tasting a couple of foods from different stores, I present this recommendation list of food to eat at Greenwich V to you.
First up, at the Empire State Restaurant, their signature Empire State burger. A big burger, created to satisfy anyone's burger craving, it features a thick, succulent beef patty, flavourful strips of bacon and a whole lot of fries. This burger will surely satiate the burger monster in you. Alternatively, you can ask for a change from beef to chicken if you can't take beef for any particular reasons I think.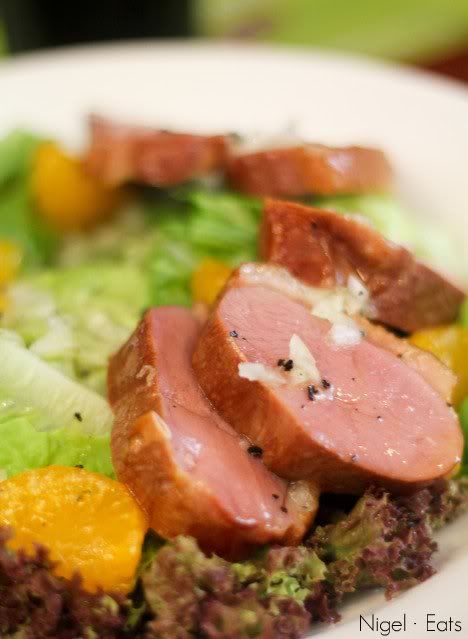 Next up, Smoked Duck Salad With Citrus Dressing at BBQ Chicken. Tender and juicy smoked duck paired with vegetable and a citrusy dressing, this appetizer will certainly rev up your appetite.
Let's not forget about the Hot Hot Drums too shall we? These red fiery looking drumsticks do live up to their name; Mixed their own special hot and spicy recipe from Korea, they pack a punch. Be warned, the courageous, the hot sauce will leave a burning sensation on your lips. However, do try it if you are up to the challenge because the crispness of the drumsticks are retained even with the generous coating of hot sauce on the outside. Delicious.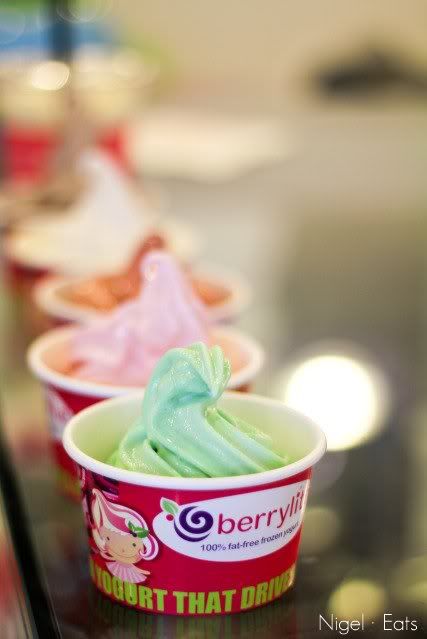 Moving on, we have frozen yogurt - the healthier alternative to your junk food snacks and a favourite amongst many. Berrylite has up to 50 flavors of yoghurt for your selection that they rotate fortnightly! We tasted 5 out of the 50 : Irish Mint, Red Velvet, Cookie n Creme, Strawberry, Original.
Don't hesitate, I would say, if you're a fan of mint and is thinking of getting a cup of Irish mint yogurt; It's nice, you'll like it.
I'll recommend the strawberry flavor if you like all things strawberry or is craving for something different but go ahead and stick to the original if you prefer your yogurt a little sourish.

That's all for now as Greenwich V have yet to fully open up still. I'll be back to try out mooshi bakes, a sister store by Awfully Chocolate and Quiznos!