This plate of hokkien mee has been my benchmark of hokkien mee for the past half a decade at least.
Hearing 'fried hokkien mee' would certainly be a delight to many of us Singaporeans since its a famous and commonly seen dish in our local food scene. In fact, there are two types of it : the hokkien fried mee and the fried hokkien prawn mee. We're of course talking about our commonly seen and found fried hokkien prawn mee which differs from the hokkien fried mee where a different type of noodle is used, fried with a starchy black sauce and which is found more commonly in malaysia.
Ask me for a recommendation for hokkien mee, and I'll direct you to Whampoa Hawker Centre.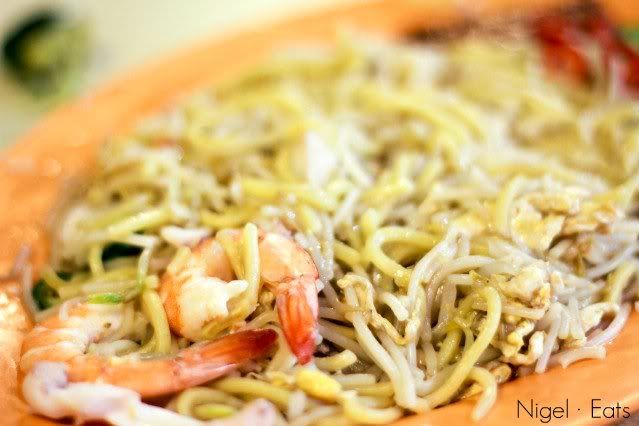 I love this plate of hokkien mee, located at Whampoa hawker center, and grew up with its taste. Even after years of tasting numerous other hokkien mees, the familiar taste would still rekindle one's love for it each time you have it.
I'll go as far as to say this is the best hokkien mee in Singapore; It has the right amount of wetness to it while the noodles are cooked to softness but till soggy, fresh ingredients and I haven't tasted any better than this. So what's there to complain? Oh and if you're a chilli person like me, go on and ask for extra sambal chilli as they fry their own chilli around here and it adds depth to the whole dish, along with some crunch from the peanut bits in the chilli paste.
So, where's your favourite hokkien prawn mee stall residing at?