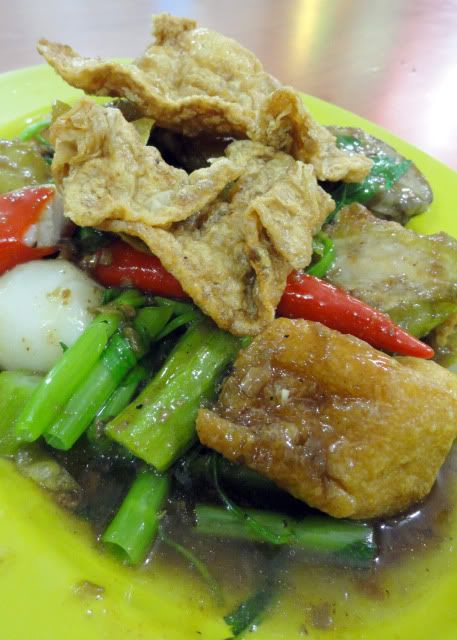 Eating Ampang Yong Tau Foo reminds me of eating Ngoh Hiang or Wu Xiang as they call it in mandarin. You get to select your own ingredients, then its re-fried and served. Only this time with the yong tau foo, its generously drenched with a starchy sauce and served with their special sauce.
Ampang Yong Tau Foo is much raved about, but it failed to impress me. I've tasted it twice, yet I still feel that its not nice. Maybe I prefer the normal yong tau foo that we are familiar with, the not all fried ingredients and soupy kind.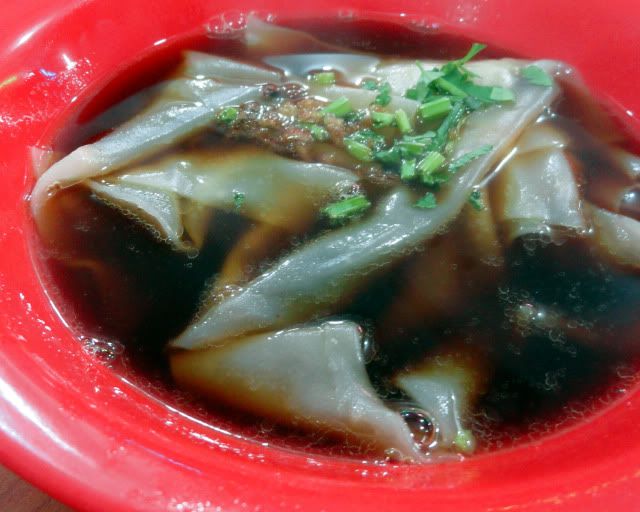 The plate of yong tau foo was for sharing that night, and so I had a kway chap store found there. I didn't see any store name, so I presume its owned under the same family? Maybe not, but the bowl of kway was pretty good. It was served with a herbal soup base, unlike the ones that I've eaten so far - served with braised sauce.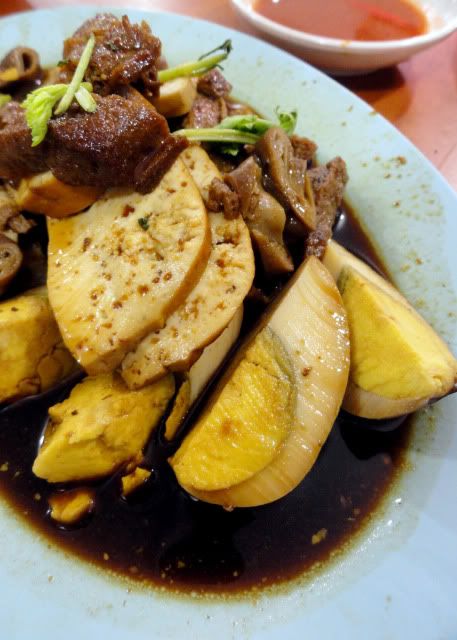 The pig innards, tau pok, lor bak, braised egg and tau kwa were okay. Decent but nothing there left an impression on me.
'In Malaysia, the Ampang region of Kuala Lumpur is particularly famous for this dish.' (source from
Wiki
)I wouldn't discount the original Ampang Yong Tau Foo to be bad just because I don't like the one in Singapore. Will definitely head there to try the original version of it if I ever have the chance.
So, do you prefer the usual, more familiar, ubiquitous yong tau foo we all know? Or do you like this Ampang yong tau foo more?