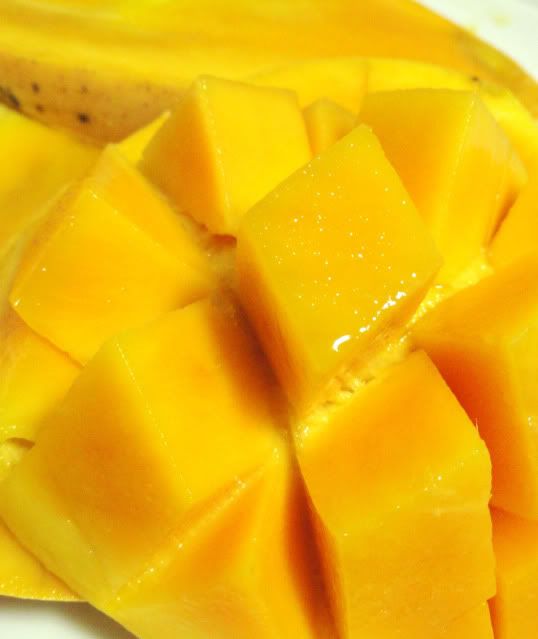 Thai Honey Mangoes are not ordinarily sweet, they are saccharine. I'm pretty certain if fruit doctors existed, they would have diagnosed this type of mangoes with diabetes. And it runs in the blood, or in this case the flesh of the mangoes!
Most importantly, you and I love it because it's this sweet.
I'm not sure if it's the season for thai honey mangoes yet, but when they're brought over specially from the country of origin are sure to be good. However, I did not go over to thailand for a holiday, neither did my family.
To cut a long story short, my dad has a client in Thailand where business dealings have since blossomed into friendship. So one of the employees came over to Singapore and brought a dozen of them over, including some green mangoes - I'm truly blessed because this happens a few times a year. Therefore, I decided to share the joy with everyone with this post.
A famous thai dessert made with this type of mango is the mango with sticky rice dessert - where they place thick slices of mango with a portion of glutinous rice, topped with a little coconut cream. Heavenly.
The mangoes have since been devoured by my family. So what are you waiting for? Go get a couple of these mangoes if you happen to see them!