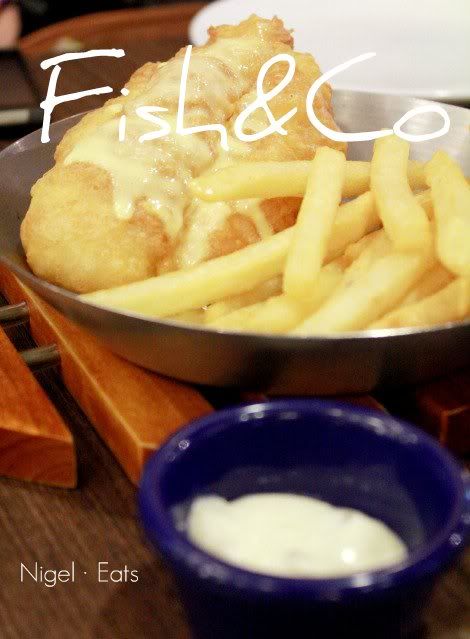 Fish & Co has spent the last decade or so serving up the humble fish and chips and has made quite a name for themselves; speaking of which will inevitably evoke a picture of fish and chips - in a frying pan - in many people's minds.
In this time of Y and Z generation, people are constantly changing to keep up with the times, not needing to say, enterprises especially those in the F&B industry needs to come up with new marketing strategies to tug at the heart of hungry customers.
In a pilot project to test the waters, Fish&Co has launched the student meal menu and the happy lunching menu.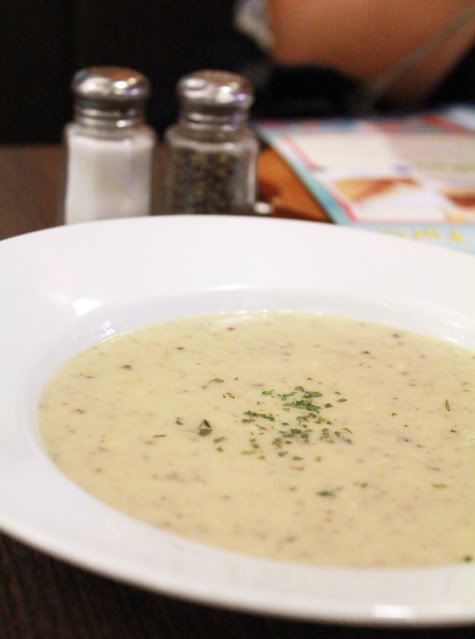 The new student meal features up to 10 dishes, each at $6.95 nett, with a drink and a choice of mushroom soup or coleslaw.
The mushroom soup is prepared differently here with blended mushrooms cooked with vegetable broth, resulting in a thick chunky soup and not your normal run out of the mill watery and slightly creamy mushroom soups.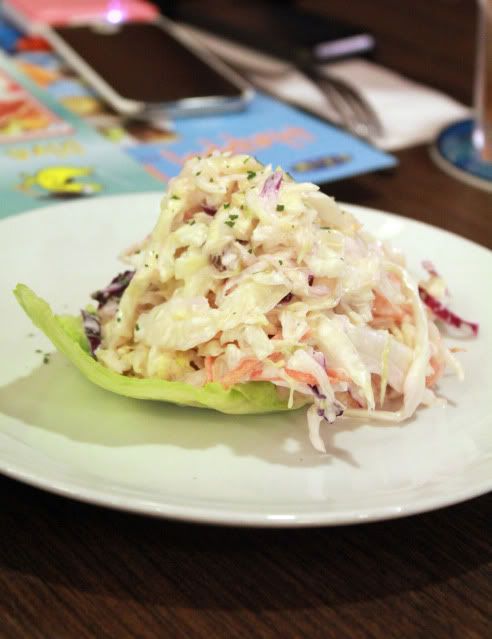 The coleslaw is ordinary, with the consideration that some like it better more sour or some more sweet. Hence they decided to go neutral here.
Having tasted four different dishes from the student menu, my favorite would be the sea dog.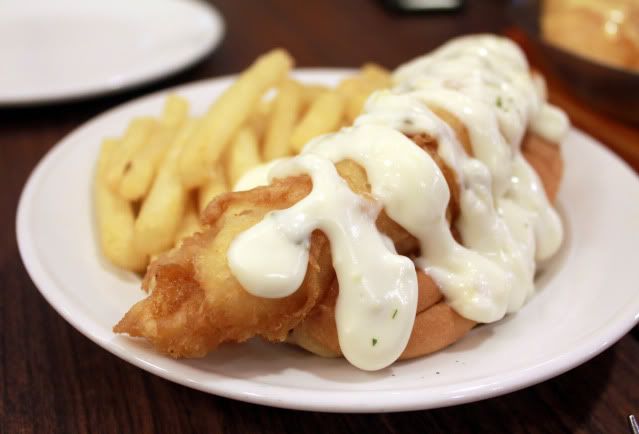 The sea dog was essentially a fried fish (dog) instead of your usual hot dogs on a bun. There was a hint of paprika which enhanced the fish, and masked its fishiness. They were exceptionally generous with the mayonnaise that day, you can request for less of it if you want to.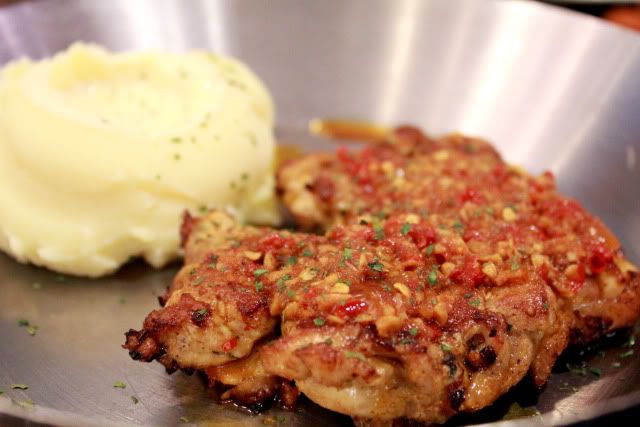 This was my first time trying peri peri chicken and a new launch from Fish&Co from their usual all seafood menu. The chicken disappointing - it too tough, bland on the inside and too oily. They can certainly improve on this.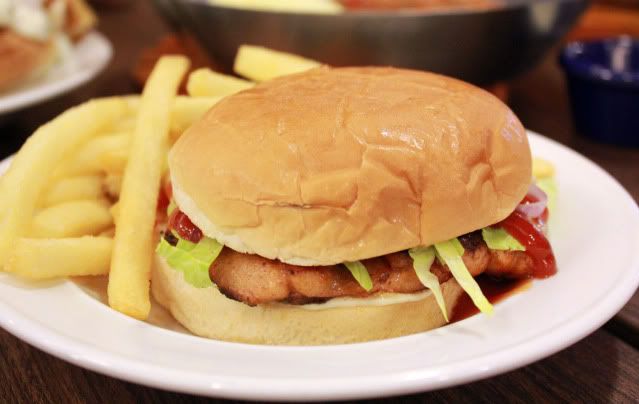 On the other hand, the chicken burger (also a new dish) did a much better job. The chicken was tender but lacked in flavor still.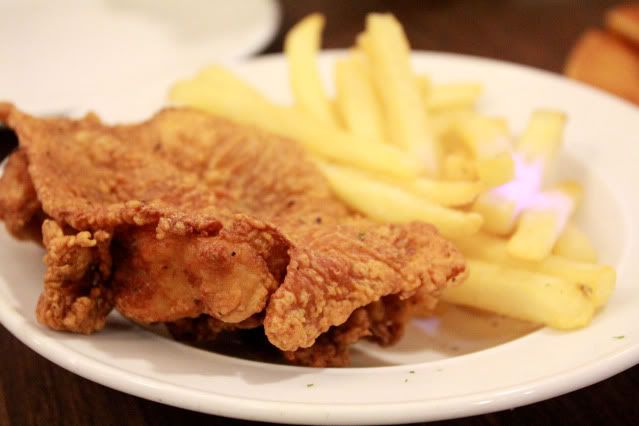 The fried boneless chicken, another non-seafood dish in the student menu, was fried to a crisp. (just look at the photo!) Our only complain was that the chicken was too skinny!
The student meal menu also prompt the guys at Fish&Co to come up with a student card which you will receive if you dine as a student and ordering six designated dishes from the student menu will earn you 1 free student meal - any dish from the student menu! (Currently only applicable at the outlets at Jurong Point, NEX and Clementi Mall)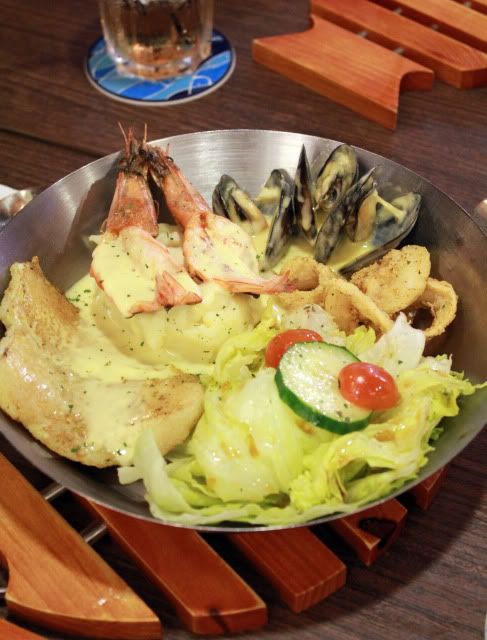 Fish&Co also came up with a happy lunching menu with the student meal menu. We tasted the 1 for 1 platter from the happy lunching menu. It was more sizable at a slightly pricier price compared to the student meals. This will be a good option for those who wants to try a variety of seafood.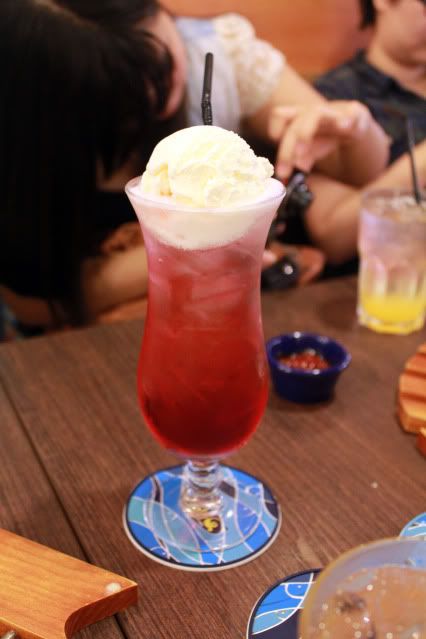 Going halal to reach a wider customer group by removing pork from its menu, Fish&Co has now gone one step further to stop serving alcohols and instead serve up mocktails to its customers. So bringing your Muslim friends here would certainly not be a problem now!
Thank you to Fish&Co and Sheena for the invite.
23 Serangoon Central, #01-10/11
NEX Mall, Singapore
Daily: 11.30am - 10pm
Tel: 6634 4230