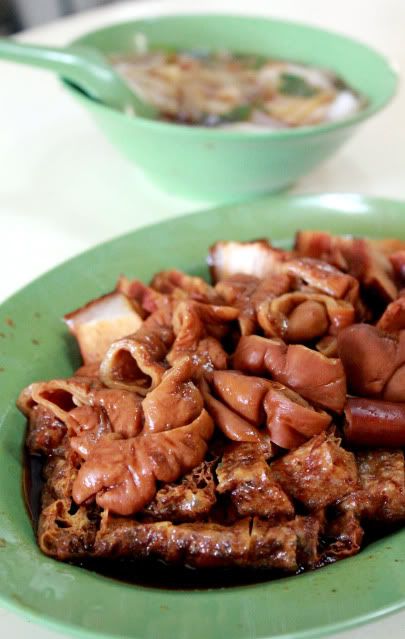 Is this
the
kway chap you and I have been waiting for? Time will tell.
I was here previously and was served a bowl of diluted kway chap that put me off and I didn't get to try their braised pig offals too so I
am
was convinced I was done with this kway chap store but hey, everyone deserves a second chance don't they?
Maybe I was too quick to judge but boy, was I glad I tried it a second time. This time round, the bowl of kway came piping hot with just the right amount of braised sauce mixed in, and some fried shallots and fried shallot oil to top it all off; A delicious bowl of kway indeed.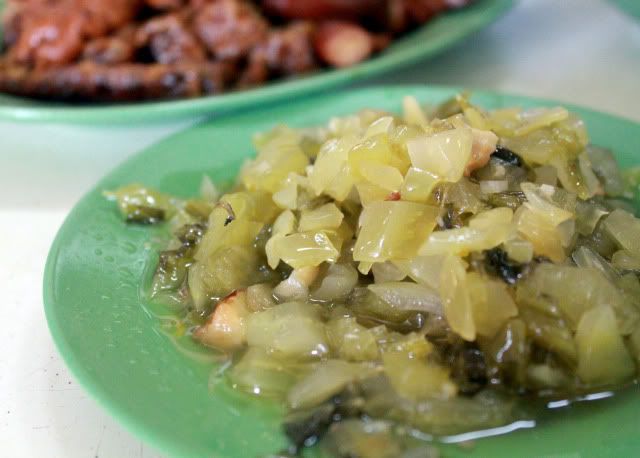 The Cai Buay was crispy and had a nice balance between it's saltiness and sweetness.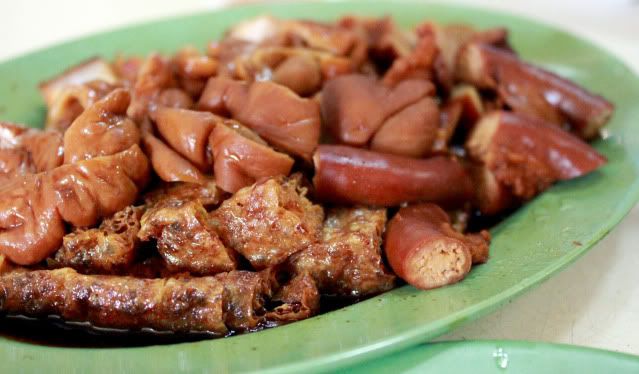 If you're eating kway chap then I insist that you
must
try their braised pig offals, only that will give you a good judgement on how good the kway chap store is, besides the kway of course.
The braised innards here are wonderfully braised to perfection. The intestines are tender and packed full of flavour from the braising. These were good enough to elicit a 'mmmm..' from me, so do conquer your fear of pig offals if you have one because you are missing out a lot!
I shalln't be so quick to judge anymore because time will tell if this store's kway chap is indeed the best as I go around trying other kway chap and be back to do a collation.
Do you agree that this store's kway chap is very good? Or do you have another personal favourite that you would love to share?
Please do leave a comment on the bottom to let me know, thank you.
Lao San Kway Chap
Blk 232 Ang Mo Kio Ave 3
6am to 12mn
Closed on Monday