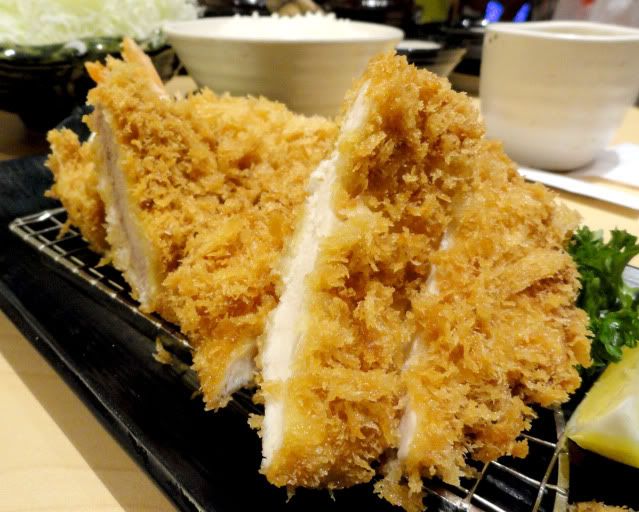 Saboten is a popular Japanese chain restaurant that originates from
Tokyo's Shinjuku neighbourhood
and has expanded to several countries such as Korea, Thailand and Singapore.
In most cases, when someone weighs their options and locations for a meal, the airport will by far be the least likely to be mentioned, considered or even thought of at all. Simply because the airport does not did not have any really good food to rave about or it is completely out of the way for most.
That is, in the past. Right now, with 4 terminals in operation and new and popular restaurants opening up there, Changi Airport has no lack of good food; Eventually, it might be the norm to dine at the airport.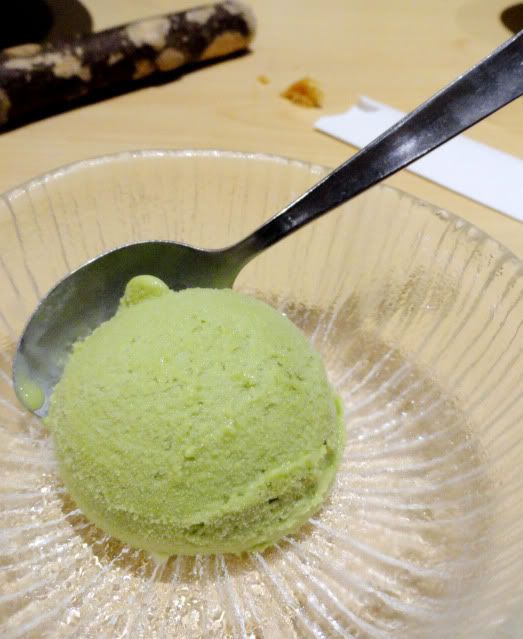 Chicken it was for me yesterday night and so I had the Katsu Chicken Supreme Set (top photo) and it certainly didn't disappoint - the items were nicely breaded and fried to a crisp and did not left a greasy aftertaste - but the only
fly in the ointment
was that the chicken was dry. It would have been perfect if the juices of the chicken were packed in, resulting in a really tender and moist piece of chicken encased in a crispy outer shell of panko. The mayonnaise and tonkatsu salvaged it a little though. The fried ebi/shrimp, was good though, crunchy and succulent, it went great with the tonkatsu sauce as well.
Famed for their tonkatsu, I had a taste of it from my aunt's Saboten Special Set and found the pork to better but still a little too dry.
There was free flow of rice, and shredded cabbage which went well with the
creamy sesame
sauce they have, with our set meals. There was even dessert included, a small scoop of matcha ice cream that I thought delicious with its milky and not too strong matcha flavour.
Oh by the way, Hiroshima oysters are in season now I think and Saboten is currently offering them at their restuarants, deep fried. So do go down and try them soon if you're a big fan of oysters because it is for a limited period only!
After all that's said and eaten, I would recommend you to put the airport on your mental list the next time you're thinking of a place to eat, and also do ntoe that most restaurants are currently located at T3 though. (take the skytrain if you're in other terminals!)
Saboten
#031-004

Departure Check-in Hall Level 3
Changi Airport Terminal 1